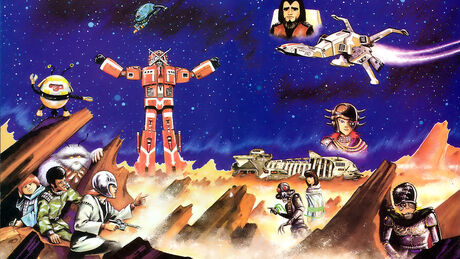 Welcome to the Star Fleet Wiki
The Star Fleet Wiki is a wikia dedicated to the 1980's puppet series "X-Bomber", known as "Star Fleet". This site wikia was created by Ian M. on September 26, 2013. Anyone can contribute to this wiki and help make it better.
About Star Fleet
Star Fleet is a marionette tokusatsu TV Series created by Anime Legend Go Nagai and aired on Fuji TV in 1980 with a total 26 episodes. Read More
This wikia is primarily dedicated to the English dub, as it is more well known than the Japanese, but by no means ignores that fact that it's a Japanese production.
Links